ST. CHARLES, IL. (ECWd) –
One of the speakers at the Illinois Tea Party's (www.IllinoisTeaParty.net) Tax Day Rally (click here for more info) in St. Charles, Illinois was Adam Andrzejewski. He is a former candidate for Governor of Illinois (2010), founder of "Open The Books" (www.openthebooks.com), and President of "For The Good Of Illinois" (www.forthegoodofillinois.org).
The Kane County Chronicle also reported on this event (HERE).
Adam gave a quick report on "Open the Books" and highlighted they had over one billion lines of government spending data in their database. It is searchable, with smart phone apps, and a widget to install on your website if you like.
Pay attention at the 6:13 mark, you might hear some familiar names…
.

.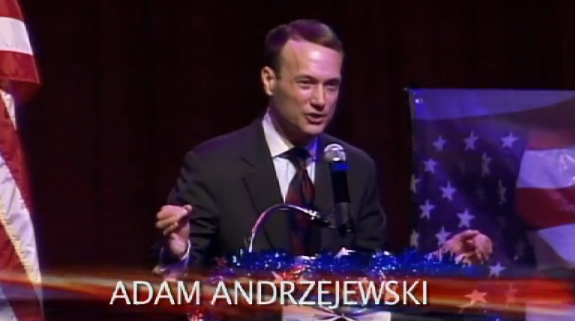 .
Go ahead, use it, you know you want to 🙂
.