ARCOLA, IL  (ECWd) –
Update #1: Letter from AG's office to Arcola Township: 2013 PAC 25511
It appears as though Arcola Township thinks they do not have to answer FOIA requests, nor provide the Public Records requested.
Last week I submitted a FOIA request to Arcola Township and asked for vacations dates of a specific month in 2011 and also for seven receipts for purchases made with the Township Marathon credit card.
Township Officials LIED Three Times At Township Meeting!
When I asked the trustees, at their meeting this past Monday, about whether or not they would respond with the requested records for this FOIA request, their answer was that the attorney sent them in the mail that day (Monday). It's clear he did not send anything in the mail, but instead sent an email the following day (without the documents requested).
https://edgarcountywatchdogs.com/wp-content/uploads/2013/08/ArcolaLies.mp3
Lie #1 – "The documents were sent out." Truth: No responsive documents were sent out.
Lie #2 – No it's not normal for us to send FOIA request to the attorney." Truth: One of the  first things they did with my first FOIA request BEFORE me filing a civil suit was to give it to the attorney.
Lie #3 – Now we have to send everything through him." Truth: You only need to send the things through him that pertain to the civil suit.
Don't Provide Public Records – Pay The Attorney instead!
The township attorney, Mr. Mark Petty of Petty Law Office, responded – (YES, he is paid with your tax dollars, please thank your township officials for spending your money wisely) – basically stating that they are not required to answer questions, but could provide the documents if I knew what documents they were. He failed to respond to the request for receipts, he only mentioned the names of people that took vacation and that it was "not an appropriate request."
My response to him and the township was that I did not ask a question, and that I was not required to know the exact name of the document(s) that contained the information I requested. (All Communications are here)
Your Tax Money Used For Vacations
It is my belief that whomever had the township Marathon credit card took a "marathon vacation" through four states (Illinois, Indiana, Kentucky, Illinois) and used the credit of Arcola Twonship to finance the fuel for their vacation. I have the trip mapped out and I have the credit card statement verifying these purchases. I am just interest in the actual receipts.
I have filed a "Request For Review" with the Illinois Attorney General on this latest denial of information. I'm sure the township attorney will make more money off of your backs answering this request for review.
Time Will Tell
It has been our experience in the past 2 or 3 years, that when a public body insists on forwarding FOIA requests through their attorney instead of simply providing the requested records, there are serious problems within that public body.
Why else would they opt to pay an attorney? Simple, they are using your money to hide what they are doing. They cannot hide forever, but they can spend as much of your money trying to hide as you will let them spend.
 Please Voice Your Opinion
 Please feel free to call the following people and let them know how much you appreciate their wasting your money on an atorney.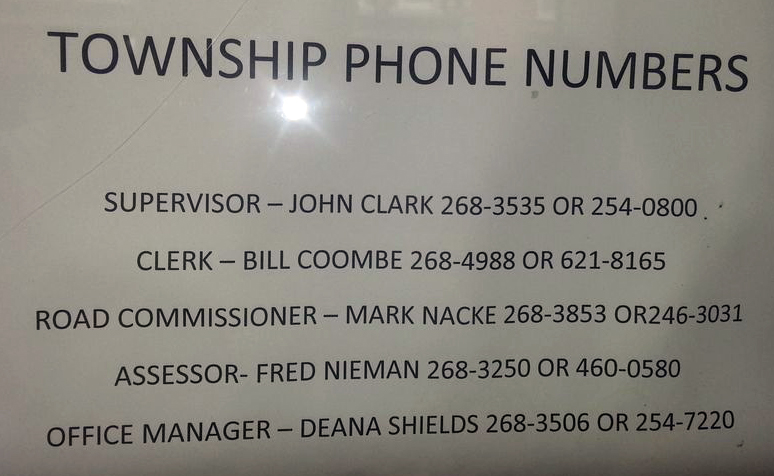 [gview file=https://edgarcountywatchdogs.com/wp-content/uploads/2013/08/arcloa-1.pdf]