Breaking News: Nov 30, 2011
Illinois State Police settle with Randy Stiedl, HOWEVER, he has not settled his case against the city of Paris, former Paris police officials Gene Ray and James Parrish, and the ex-Edgar County state's attorney, McFatridge.  Steidle has stated he regards them as the "principal culprits" in his case.
With 2.5 Million dollar settlement with the ISP we suspect he can afford to hold out on offers to settle from those other parties.  
Posted on WANDTV.com
http://www.wandtv.com/story/16158636/ill-state-police-settle-wrongful-conviction-suit
CHAMPAIGN, Ill. (AP) — The Illinois State Police has agreed to pay $2.5 million to settle a lawsuit by a former death row inmate who spent 17 years in prison for killing a young couple before a judge freed him because of faulty evidence.
The State Police already spent more than $3.7 million to fight the lawsuits filed by the inmate and another man convicted in the killings and later freed. The Chicago-based watchdog Better Government Association obtained invoices through the Freedom of Information Act and says most of the money went to attorneys' fees.
Lawyers for Gordon Randy Steidl say the settlement is an admission state investigators had a hand in wrongfully sending Steidl to prison.
State Police spokeswoman Monique Bond said that's not the case but wouldn't discuss the reasons for settling.
(Copyright 2011 by The Associated Pr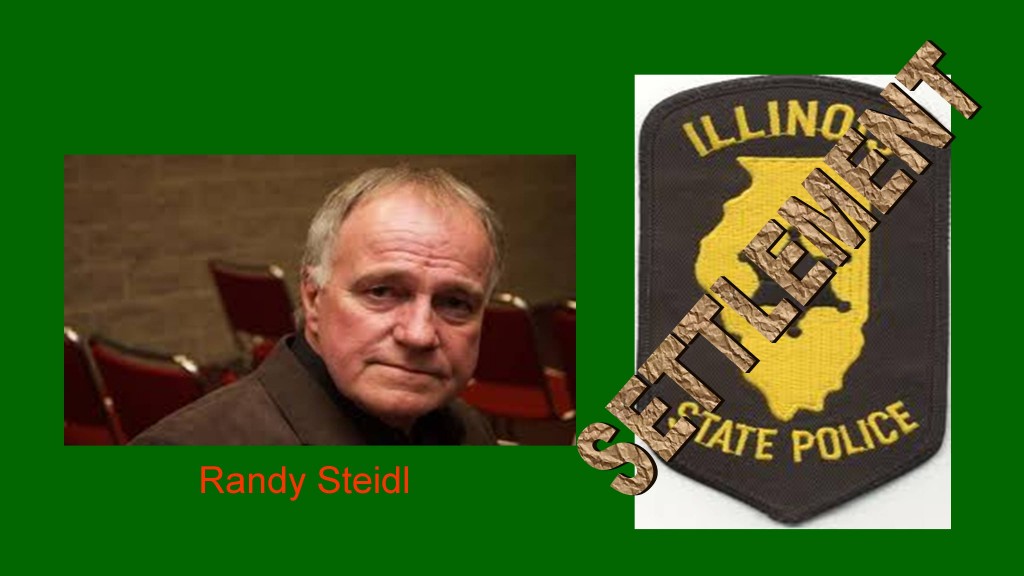 ess. All Rights Reserved.)