Illinois (ECWd) –
Happy Sunday Everyone,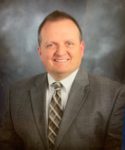 I have a question which I respectfully present to all of our religious leaders in Illinois, and the country for that matter, who have sat by and watched the last several weeks unfold. My question to each of you is real simple. Who is in charge? Let me ask again please, who is in charge?
Sadly, I haven't been the most religious person in my life but in the last couple of years life has taught me that He is in charge of everything. Just to be crystal clear, He being God and not a despot trying to control our people with fear, under the guise of protecting us.
I've sat in church and listened to God's word, with tears in my eyes, as my pastor proclaims unequivocally He's the ruler of it all. They preach the word of God and ask us to believe!! I know I believe. My question which again I respectfully present to all pastors is: Do you believe that? Do you really? For if you do, then why on God's earth would you let a man dictate how, when and where God's word is spoken. God speaks to us through each of you! Your silence and acquiescence to the dictates of a despot is sending a clear message.
While you may not hear it in our people's voices, I can assure you it's in many people's hearts, they are beginning to have doubts. They are beginning to have doubts as to whether or not God is the one who controls it all.
The right to worship any way we choose is a God given right which cannot be taken away for any reason. That's God's word, not mine. You don't need permission from anyone to open God's church. Just open them. Do you really believe anyone can stop you? There is no authority greater than God. If you wait until such time as a man gives you permission to open your church, it will be too late, as you may have just successfully convinced a generation of believers that a man, and not God, is in control. That ladies and gentlemen is a catastrophe far worse than any infectious disease.
For God sakes, open the churches. People need hope! I will stand between the despot and the church and accept whatever fury he tries to unleash with every ounce of knowledge God has given me!!
God bless each and every one of you!!!
Thomas DeVore
.
Our work is funded entirely thru donations and we
ask that you consider donating at the below link.