Morgan Co., IL. (ECWd) –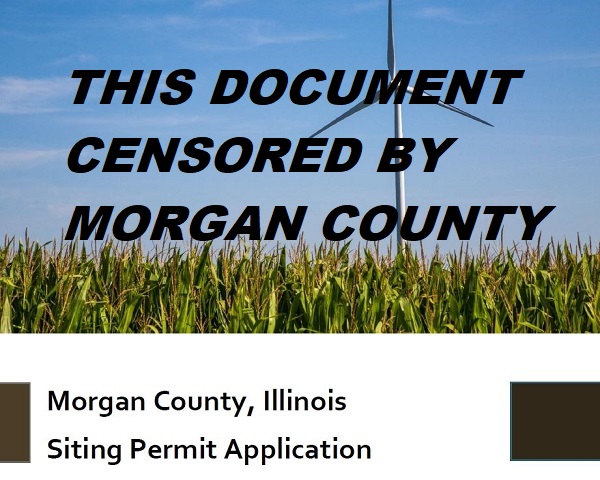 After we posted an article on APEX – Lincoln Land Wind's payment of $100,000.00 for one setback waiver (read article here), Morgan County censored the "Morgan County Siting Permit Application Submitted February 18, 2020 by Lincoln Land Wind, LLC. (APEX Clean Energy)" from its website, which we had a direct link to in the first article.
We generally always keep backups of any information we write about, so here is the entire document as it was on Morgan County's website prior to being censored (click here). The document is around 142 mb in size. The Fee Schedule is on pages 2276-2278 of the pdf.
Enjoy!
.
Our work is funded entirely thru donations and we
ask that you consider donating at the below link.