Sangamon Co., IL. (ECWd) –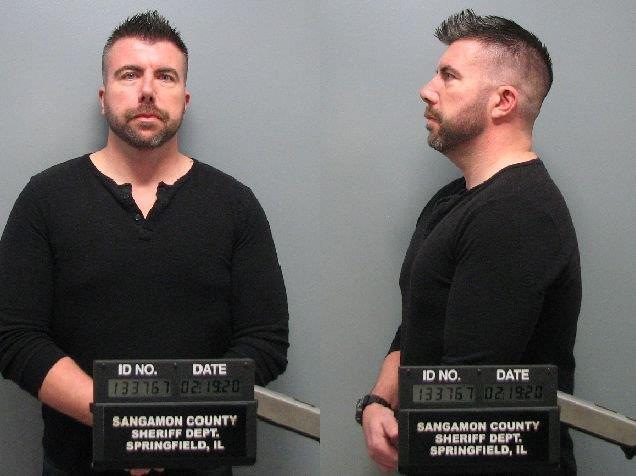 According to a press release issued by the Sangamon County State's Attorney,
***
Sangamon County State's Attorney Dan Wright announced today the indictment of Grant D. Peterson on the charges of Aggravated Battery and Official Misconduct. If convicted, Peterson faces up to 5 years in prison. If found guilty of each count, any sentence imposed would be concurrent with other counts.
The indictment alleges that on February 5, 2020, Peterson "made contact of an insulting or provoking nature to Jacob Melton" in that Peterson "grabbed Jacob Melton by the neck and head butted Jacob Melton." The indictment further alleges that Peterson's conduct caused "bodily harm" to Melton. The incident was investigated by the Sangamon County Sheriffs Office. Peterson's bond was set in the amount of $5,000 (10% to apply) which was posted this afternoon and he is, therefore, not in custody.
The public is reminded that an indictment is only a charge and the defendant is presumed innocent unless and until he is proven guilty beyond a reasonable doubt. In consideration of Mr. Peterson's right to a fair trial, the State's Attorney's Office will not comment further about the indictment or related investigation.
***
Video of this incident was obtained by WAND-TV under the Freedom of Information Act and is posted here with permission. Starting at about the 1:05 mark, you can see Peterson allegedly grabbing victim by the back of the neck while the female officer conveniently turns away to not see what is happening, and does not look back until after the alleged headbutting:
.
Our work is funded entirely thru donations and we ask that you consider donating at the below link.