WILMINGTON, IL. (ECWd) –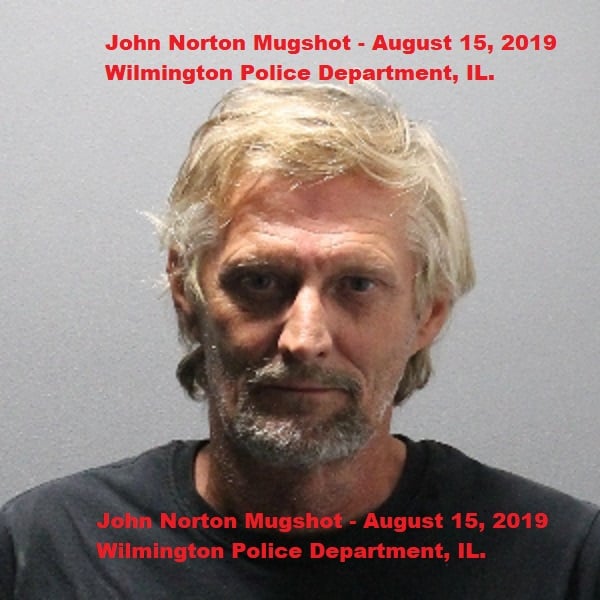 John Norton was arrested at 3:30 p.m. on August 15, 2019, at his home.
According to the Wilmington Police Report, Norton spent some time in the Dollar General store calling a customer a "B*tch" several times.
In the narrative, Norton had paid for his items at the checkout and remained there talking to the cashier, who stated "[Norton] was "talking crazy" and made no sense of what he was saying and that she was scared by him. Norton told her that he knew how to kill people and get away with it."
When asked to leave, he looked at another customer, approached her within two feet, with clenched fists, loud voice, and called her a bitch.
When another customer said he shouldn't talk to her that way, he called her a bitch again.
While (Wilmington PD was] talking to Norton in his driveway, his daughter (Sarah Norton, Wesley Township Clerk) told him [John Norton] that "I told you that you can't talk to people that way, "You deserve to go to jail."
Norton was placed under arrest for disorderly conduct, searched, and transported to the Wilmington Police Department for processing. He was released on an I-bond and give a "must appear" court date.
Norton was once an appointed Wesley Township Road Commissioner – his short stint in that position ended at the election following his appointment.
Read the arrest report below:
UPDATE: The Judge did not convict him at a later court hearing.
John Norton Arrest Report

.
Our work is funded entirely thru donations and we
ask that you consider donating at the below link.