KANKAKEE, IL. (ECWd) –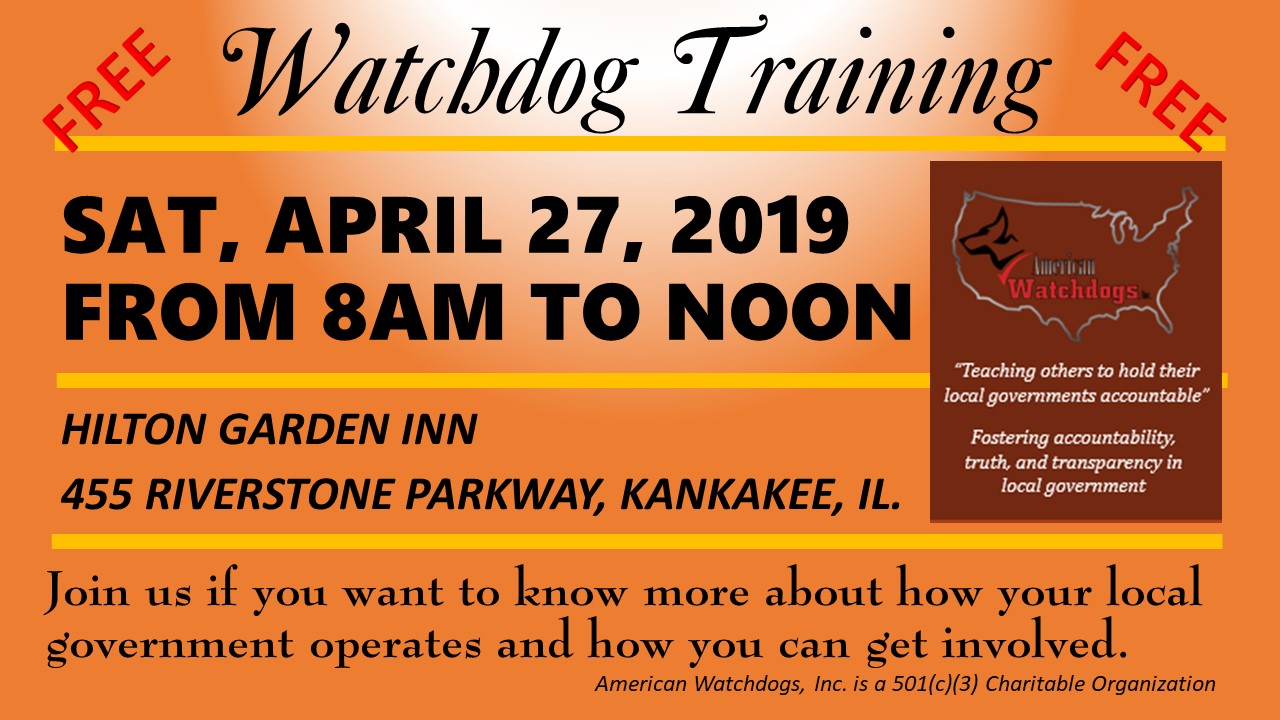 We are please to announce the April 27, 2019 Watchdog Training session will be held in Kankakee, Illinois, at the Hilton Garden Inn, from 8 am until Noon.
This is a Free event and although not required, we ask that you signup at the Eventbrite link provided so we can have the appropriate number of tables, chairs, and refreshments available.
This training event will be from 8 am until noon and will cover the following topics (in layman's terms):
Freedom of Information Act
Open Meetings Act
Applying public records to local government statutes
Researching (what to look for) local governments
Findings from recent Watchdog investigations
What to do with the information once you receive it
Questions and Answers
Click HERE to get your Free ticket.
.