McHenry Co. (ECWd) –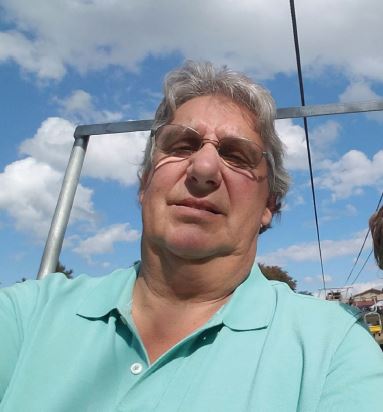 The former Algonquin Township Road District Commissioner plead the fifth amendment against self-incrimination in the criminal investigation into his actions during his term of public office according to the McHenry County State's Attorney Patrick Kenneally.
"Further complicating this task is the Fifth Amendment right against self-incrimination. This is especially true in cases where the one person responsible and presumably apprised of the thousands of expenses paid over the course of many years is under suspicion and asserts that right, as Miller did in this case."
In a 52-page press release, Kenneally makes his case for his exercising his authority of prosecutorial discretion in choosing not to prosecute Robert Miller at this time.
There is a long of list matters that are bound to be part of future articles as other matters move through the court system and we suspect those matters will tie right back to things found in this 52-page report.
One item of interest in the report is there was no mention of any Grand Jury returning a no bill for indictment. As a comparison of that process, you can review the former LaSalle County State's Attorney felony charges for use of public funds, of which much of it we wrote about and linked to in this article.  Additional parallel information on what was found to be a chargeable crime in LaSalle County can be found at these links here and here.
And since we are not attorneys, we thought it would be of value to have two opinions from those who are attorneys as it relates to Township Officials duties and the law.
Keneally discussed the Township and Highway Department laws and made this statement:
"We are skeptical that anyone involved, whether a highway commissioner, trustees, or electors, can reasonably acquire a straightforward understanding of their duties and responsibilities under these disjointed and sprawling statutes."
Keri-Lyn J. Krafthefer and Stewart H. Diamond of Ancel, Glink, Diamond, Bush, DiCianni & Krafthefer, P.C. appear to have a much different perspective on those same duties and laws.
"If a township official does not easily despair, however, he or she can quickly command a manageable grasp of the concepts and laws relating to township business."
I raise this point as a clear example that just because an attorney says something it does not mean it is right.   In this case, one attorney's position (Kenneally) points to skepticism of Township Officials being able to understand their duties while two others clearly say those who do not despair can "quickly" command a manageable grasp of the concepts and laws relating to township business.
Regardless, ignorance of the law is no excuse!
Kenneally has confirmed that there are still ongoing criminal investigations pertaining to Alqonquin Township and Algonquin Road District but has not elaborated as to what those matters involve.
.
Our work is funded entirely thru donations and we
ask that you consider donating at the below link.