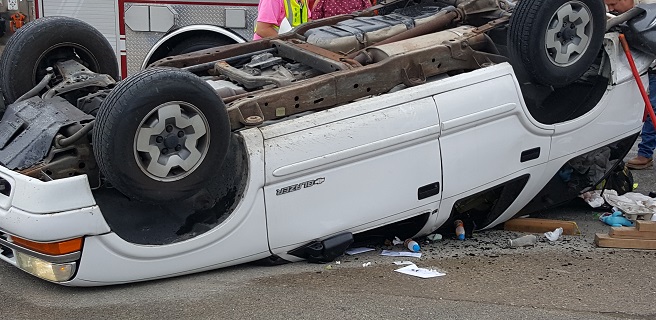 Paris, IL. (ECWd) –
Around 3 p.m. this afternoon, several vehicles were involved in an accident at the corner of Jasper and Jefferson in Paris, Illinois.
The Paris Police Department, Paris Fire Department, Edgar County Sherriff, and the ECSSA Ambulance responded to the incident.
Emergency response personnel had to extract several people from the White Blazer which landed on its top. Personnel on scene stated injuries did not appear to be life-threatening.
ECSSA transported them to the Paris Hospital.