Fosterburg, IL. (ECWd) –
After receiving financial records dating back to 2008, it has become more apparent this water district thinks it is a private company and thinks it can expend public funds on anything it pleases – the law be damned.
As an example, since December 2008, the Fosterburg Water District has spent at least $19,784.04 just in parties.
This does not include the $50 per month, of public funds, being deposited into a "Christmas Account" – we are currently attempting to reconcile those funds and how they were spent.
When looking at this – ask yourself if your water rates are too high.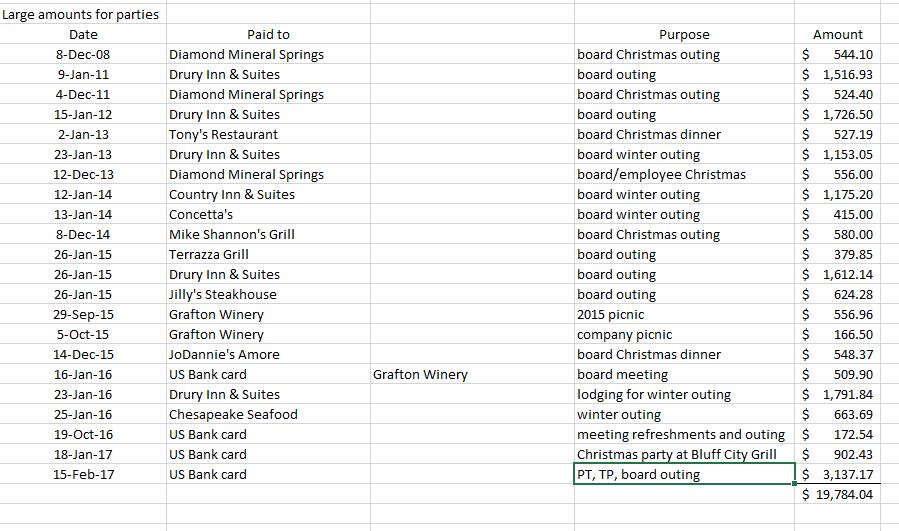 .