COLES CO., IL. (ECWd) –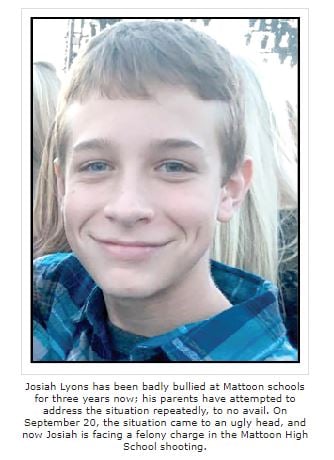 The boy who is alleged to have fired upon classmates at the high school in Mattoon a few weeks ago is back in the headlines today with release of information that a psychiatrist is involved.
The news came after a hearing last week held Thursday, October 5, in which Ed Piraino, the defense attorney for Josiah Lyons, 14, said that a psychiatrist, Lawrence Jeckel, hadn't had enough settings with Lyons to come up with an evaluation yet.
A psychological evaluation had been ordered after Lyons was charged in the September 20 incident wherein he's charged with Aggravated Battery following the school shooting at Mattoon High School.
Continue reading at DisclosureNewsOnline,com (click here) or pick up a print edition at the gas station in Kansas, or at the Paris Circle K across from Burger King.
.