CLARK CO, IL. (ECWd) –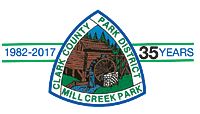 The Clark County Park District board appointed Lisa Thomas as Park Commissioner at its last meeting, and at tonight's meeting she took her Oath of Office and her seat at the table.
Tonight's agenda includes interviewing applicants for Park Executive Director position.
Park District Commissioners work without compensation, according to the Park District Code.
Thomas has been an outspoken critic of the district and its board member's actions.
The position she is filling comes up for election again in 2019.
.