Clark Co., IL. (ECWd) –
Charity Murphy has finally decided to submit her Statement of Economic Interest to the Clark County Clerk.
This filing comes after the Clark County Clerk decided not to follow the law and send out certified letters to those with late filings. The result of that failure meant that the late filers had additional time to file their Economic Interest Statements.
Anyway, Joe Ewing (the election fraudster) and Charity Murphy finally submitted their forms. Charity Murphy's form states that her address is 11298 East Clarksville Road, which is the home of Mr. Scott Lawrence and is immediately across the lake from the Park District Office.
.
[documentcloud url="https://www.documentcloud.org/documents/2166239-ewing-murphy-sei/annotations/227026.js" ]
.
When using the publicly available online records from the Clark County Assessor's Office, I plotted the address and the approximate location of the "free" campsite Charity received as part of her pay raise. The excuse given for the "free" campsite was that she needed to be close to the park district in case something happened, and if she got a free campsite she would be there.
The funny thing about maps, is that you can get a visual reference between points. In this case, the address she claims on her Statement of Economic Interest that she is living at is actually closer to the park district office than the free campsite she is getting. That's right – the address that she swore and signed her name to, is closer in distance and about half the travel time (when speed limits are considered) to the park district office.
Tell me again how this free campsite is for a public purpose?
Using the "Draw and Measure Tool" on the assessor's website, I measured the distances:
– from the driveway to the office at approx. 2,892 feet
– from the campsite to the office at approx. 4,813 feet
Then you must take in to consideration the speed limit from the house is mostly 40 mph, while the speed limit from the campsite is 5 mph within campsite and 15 mph elsewhere.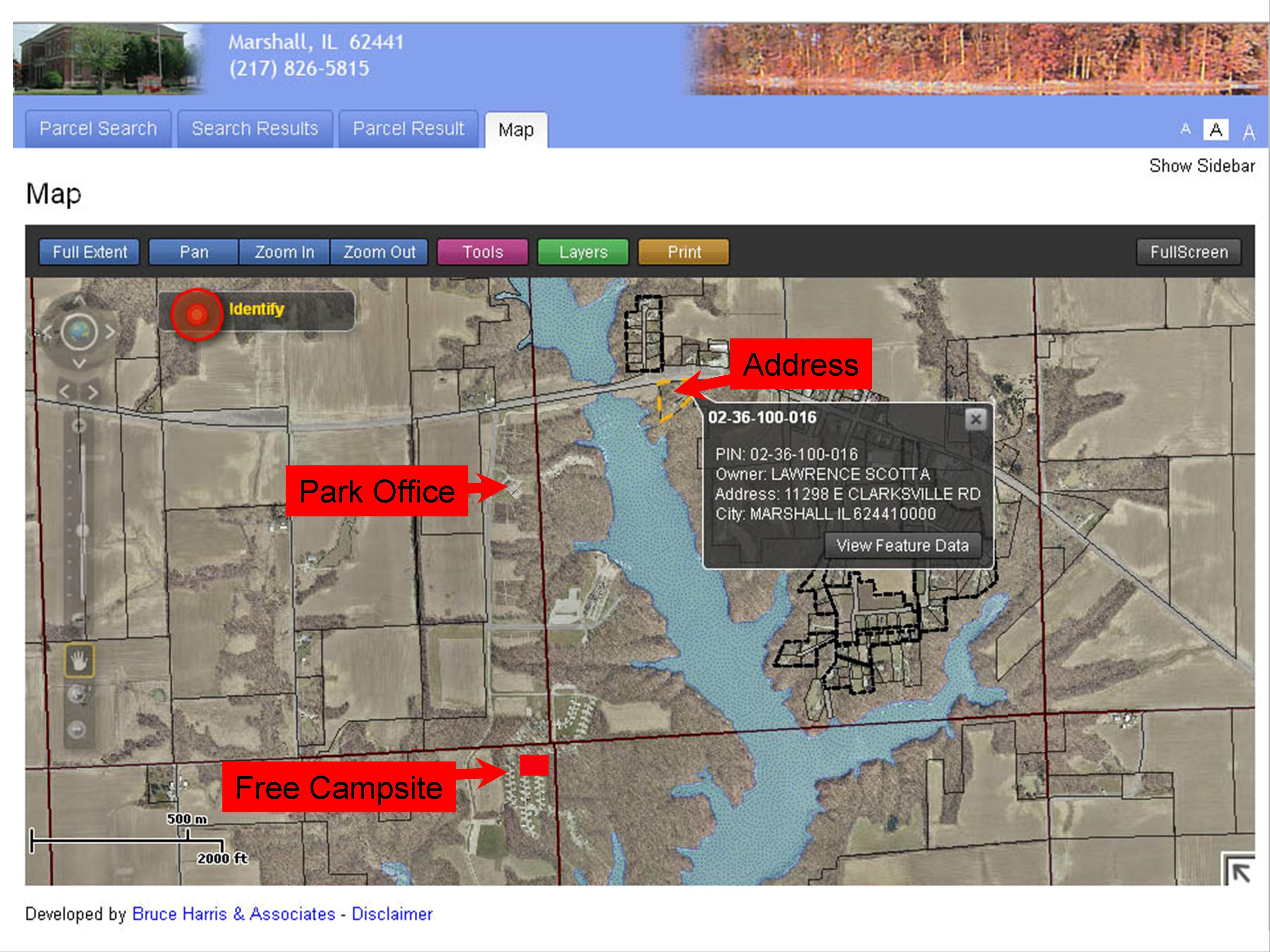 All things considered, I do not believe for a second that Charity is living at the address she stated, but instead is thumbing her nose at another law knowing the cowardly board majority will never, ever, hold her accountable for anything – even for presenting false accounting numbers to them, which will be in a future article.