Edgar County, IL. (ECWd) –
It appears the Edgar County Board lacks any common sense whatsoever.
This month, the board, through the Edgar County Airport Advisory Board (which holds no power and cannot make any decisions) has stated it will allow the "Edgar County Airport Booster Club" use of the airport, with the approval of the main hangar lease holder, to hold a "fund raiser" consisting of a pancake and sausage breakfast.
The problem with this, and I informed the board of this over a year ago, is that the "Edgar County Airport Booster Club" does not exist – and has not existed for well over 15 years.
On February 1, 1990, the Illinois Secretary of State involuntarily dissolved the club and it has remained involuntarily dissolved for over 15 years – while still conducting business at the airport – with the knowledge of the county board that the organization does not legally exist.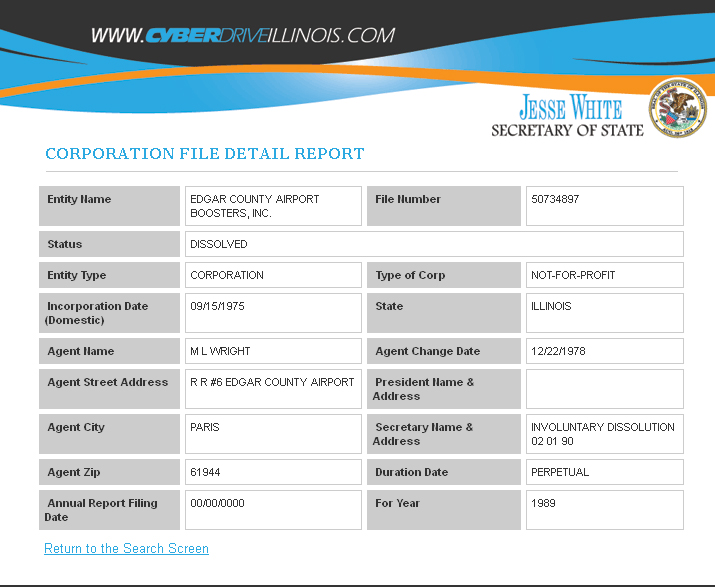 .
Additionally, the booster club puts itself out as a nonprofit raising funds through donations for small projects at the airport – but this designation requires registration with the Illinois Attorney General's Charitable Trust Bureau and that database shows no registration for this entity – ever.
The remaining questions are: 1) How will this [nonexistent] entity obtain insurance to operate their fundraiser at the airport, and, 2) How can the Edgar County Health Department perform a food safety inspection on an entity that does not exist, and, 3) Does this put any liability on the county and county taxpayers should something go wrong since the county board is fully aware they are not registered to do business, and, 4) Will the Attorney General shut them down?