Based on a FOIA request for all 911 Board Appointments and confirmation from the County Clerk that we do in fact have ALL of them we find the following resolution rather interesting. 
 According to this last resolution all the members' terms ended in November of 2006.  Considering we still have a 911 Board its clear other appointments have been made but no one can generate the appointment resolutions? 
 Anyone ever see a board that makes up an even number? We have yet to find ANY other board of any kind that has a makeup of an even number.  What do they do when the vote on an issue is a tie?  Oh well, well cover that issue later. 
 What we find most interesting is when Mr. Allen raised the question to the County Board to confirm he was provided ALL the records pertaining to 911 he was assured, "you have them all".  Then when Mr. Allen questioned why there have not been any appointments since 2003, which is this resolution.  He was quickly told that you must not have all the resolutions because we have made other appointments. 
 Yes, they have made other appointments but no one in our county government seems to know where such a record supporting this action can be found?  How does one loose a resolution of 911 Board Appointments?   Were they part of the mysteriously missing 2006 County Board computer file…………and the backup file? 
 Updates as we get them!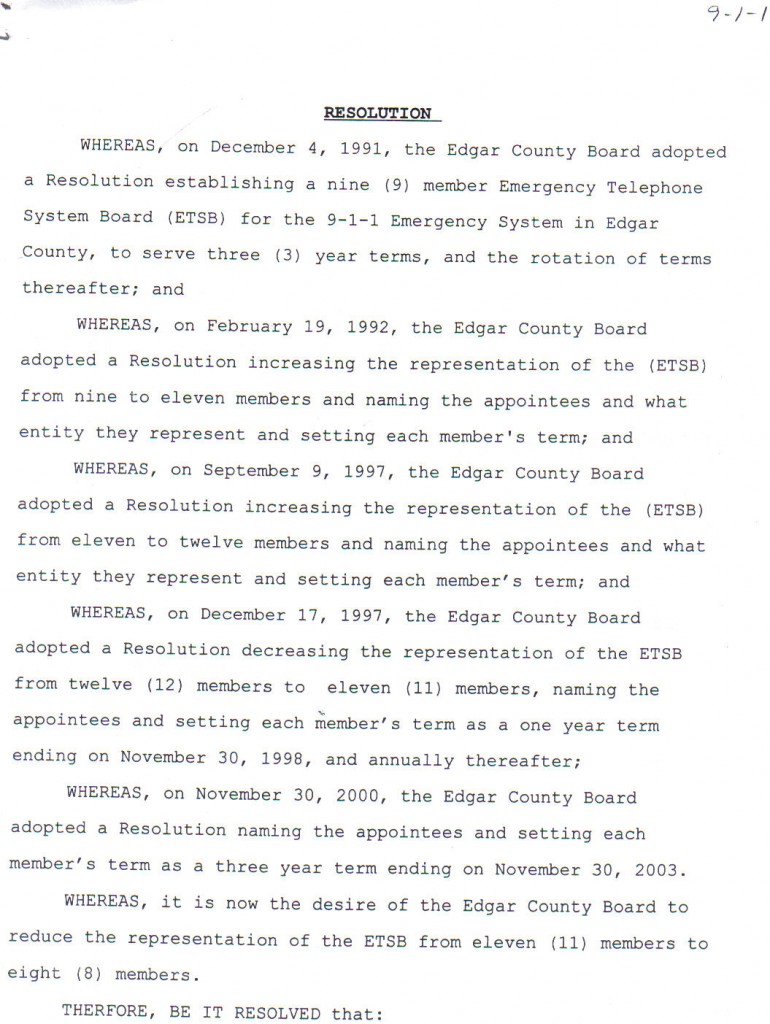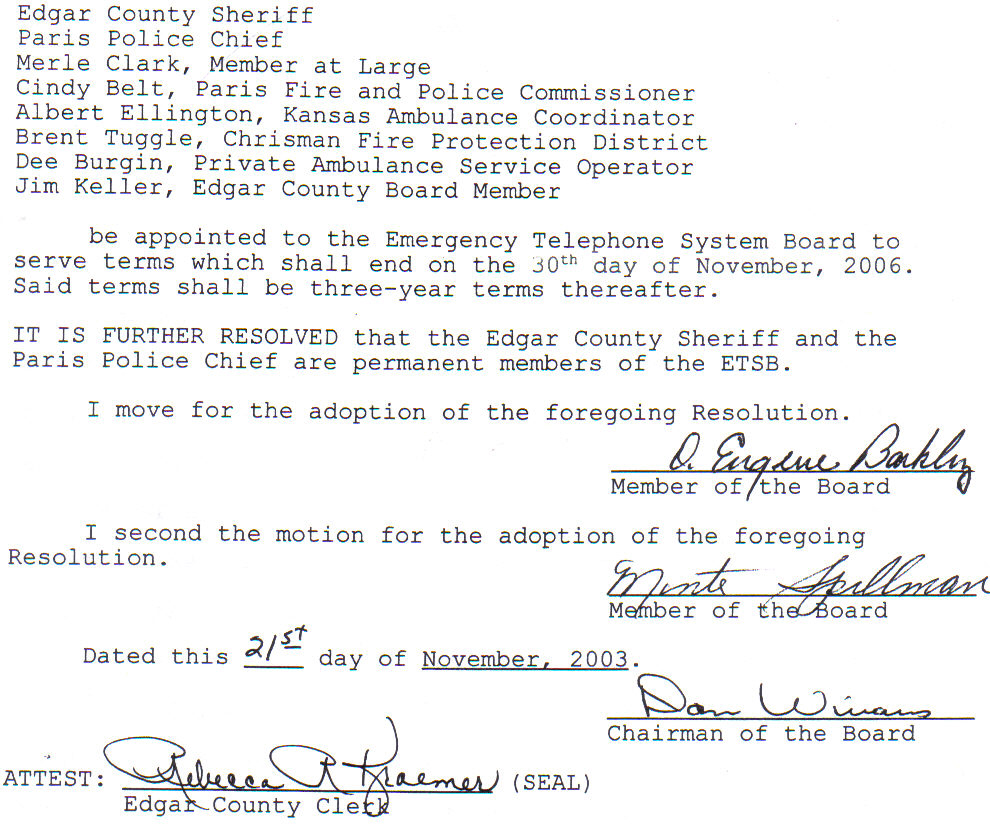 ++++++++++++++ UPDATE++++++++++++++++++
Isn't it amazing the power of the press!  After raising the question of 911 Board appointments and being assured all resolutions have been provided we have now been provided with a set of minutes from a County Board meeting where appointments have been made in 2009. 
 This information is GREATLY appreciated as it shows us yet again the lack of accountability with some of our elected officials.  Specifically, can anyone explain why what we posted reflects expiration of terms in 2006 and it's not until November of 2009 that ANY new appointments are made?  That spans a three year period were board members, by county board resolution, were expired!
 Even more interesting is the fact that we have a new Sheriff yet no reference to his appointment to the board and the removal of the old sheriff, which is listed on the document provided today. 
 I appreciate the fact they have now provided another reference to appointments made however one must ask, why was this not provided during FOIA requests?  Why was Mr. Allen assured he was provided all the records pertaining to appointments when the facts are this set of minutes was not provided?   
 Glad to see it now but again, can anyone explain why there was a 3 year gap in appointments?  Fiduciary responsibility is all we are asking for and we don't think allowing board members terms to expire and then do nothing for three years is very responsible.  Nor do we feel appointing an 8 member board is appropriate as even the basic rules of order indicate boards should be made up of an odd number. 
 Thank you to Augie Griffin for providing this document to update our information however even this document does not reflect the current makeup of the 911 board!